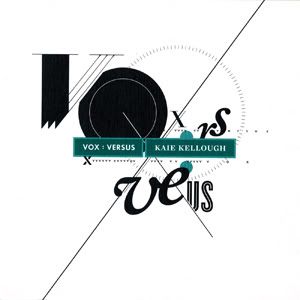 Kaie Kellough
VOX : VERSUS

Catalog Number: BB-2026-2
UPC: 777000202627

Release Date:
Canada: Nov 22, 2011
USA: Nov 22, 2011

Distributed by:

USA - Burnside
Canada - Outside

iTunes:
http://itunes.apple.com/ca/album/vox-versus/id473119001

AMAZON USA
http://www.amazon.com/gp/product/B005ZVIO3E/ref=as_li_ss_tl?ie=UTF8&tag=ralcof-20&linkCode=as2&camp=1789&creative=390957&creativeASIN=B005ZVIO3E

AMAZON CANADA
http://www.amazon.ca/gp/product/B005ZVIO3E/ref=as_li_ss_tl?ie=UTF8&tag=bong09-20&linkCode=as2&camp=15121&creative=390961&creativeASIN=B005ZVIO3E

RENAUD-BRAY
http://www.renaud-bray.com/music_product.aspx?id=1226606&def=Vox%3a+Versus%2cKELLOUGH+KAIE%2c7700020262

Mail Order:

Canada/USA: Send $12.00 by cheque or money order

NOTE: USA Residents - you MUST use an INTERNATIONAL Money Order

International: Send $15.00 US funds by International Money Order
to:

Ralph Alfonso
Bongo Beat Records
2049 Melrose Ave.
Montreal, Quebec
Canada
H4A 2R6


Pay with Paypal:
https://www.paypal.com/

Kaie's web site:
http://www.kaie.ca/

------------------

Kaie Kellough is a celebrated African Canadian poet born in Vancouver; based in Montreal - creating pure spoken word experiments with the sonic backing of Montreal's most powerful roots ensemble: The Kalmunity Vibe Collective.

Vox : Versus is a series of duets, of conversations between poem and music, voice and instrument. Language is dis-assembled; music dis-integrated - put back together on a new sonic plane. Recorded at Hotel 2 Tango. Mastered by Harris Newman.

Beautifully packaged in a six panel cardboard sleeve, Vox : Versus includes full liner notes and overview on the background of the project, including recording notes and session photographs.

Vox : Versus has been #1 on the CKUT Montreal top 30 main chart.

"kaie kellough declares cool age québécitude, remixing urban vibes with négritude. his poetry, spare chic shakespeare, shakes canlit with reggae riff, steelpan quakes." - george elliott clarke

BIO
Né in the way out west, Kaie Kellough has been based in Montréal since '98. He is a bilingual author, editor, educator; and general word-sound systemizer. His bop-inflected vox and text syncopate Canada's solitudes. Kaie has dubbed and inked his way from c to c, b.c. to q.c., n.s. to the u.s.

Kaie's latest book is Maple Leaf Rag (poetry, arbeiter ring publishing, april '10). He is the author of lettricity (cumulus press, '04) and co-editor of The Talking Book Anthology (cumulus press, '06). He was writer in residence for the '05 Toronto Int'l Dub Poetry fest. Kaie and his work have been featured on CBC radio, Zed TV, and Bravo TV. In '08 he was the subject of a short National Film Board doc titled ebon flow.

Track Listing:

1. Word Sound System #2
2. Creation Dub
3. Quittn Rhyme #3
4. BoyHood Dub
5. Dust My Doom
6. –isery
7. Quittn Rhyme #2
8. Didn't Dues
9. Coming Thru Slaughter
10. H-realm
11. Quittn Rhyme
12. Tidalect





Kaie Kellough April 2011 from Art Threat on Vimeo.